Exclusive New Client Leads for Attorneys and Law Firms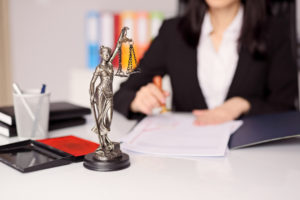 Increase Your Client Base With Branded Exclusive Leads
Interestingly enough, years ago, attorneys were prohibited from advertising their services to find new clients.  Now fast-forward to today's digital age, where online marketing methods are far more strategic – and cost-effective – than their more traditional advertising counterparts.
Law firms in both major and secondary metropolitan areas are finding it difficult to obtain qualified leads.  You might have a head start via referrals and a convenient location, and you may also have tried direct mail, advertorials, and/or print, radio or television advertising. However, today's discerning consumers tend to respond best to what they see online.  That's why strategic law practices are relying more and more on tested digital marketing techniques that combine the best of display ads, paid search, and targeted mailing lists.
PeytonDigital has a digital process to bring new clients to your law firm.
If your practice seeks new clients in need of the following legal help, you need to contact PeytonDigital:
Accident Law
Bankruptcy Law
Civil Rights Violation Law
Construction Law
Criminal Law
Discrimination Law
DUI Law
Elder Abuse Law
Employment Law

Wrongful Termination Law
Unpaid Wages and Overtime Law
Workplace Retaliation Law

Estate Planning Law
Family and Divorce Law
Immigration and Deportation Law
Medical Malpractice Law
Personal Injury Law
Product Liability Law
Social Security Disability Law
Traffic Law
Workman's Compensation
Wrongful Death Law
Enter PeytonDigital: Offering a proven method to drive new clients to your firm
PeytonDigital's proprietary and highly effective program can be set up quickly, so that you'll start receiving a continual stream of exclusive leads almost immediately.
The best thing is that these individuals have expressed interest in your firm's services – which makes them highly qualified prospects.  In fact, in as little as a month or two, your increase in new clients should more than offset your small digital marketing investment.
Your new client lead generation program using PeytonDigital is:
Complete digital lead generation solution
Exclusive qualified branded leads for your law firm (Your new client leads are never resold!)
Localized and targeted campaigns
Instant lead email alerts and campaign reporting
Web and phone lead tracking
Landing page design or consulting
Contact us today to learn more about growing your law practice.