eCommerce PPC Strategy Drives Sales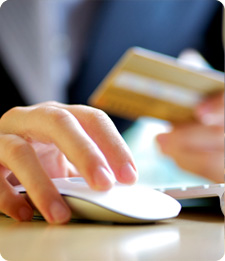 Building an effective eCommerce PPC strategy (optimizing ad campaigns is only part of the puzzle)
Getting traffic to your site is easy. The major search engines and ad networks are happy to take your money. Qualified shoppers are another story. A good eCommerce PPC strategy starts with understanding your customers and then constructing a campaign that is not built on volume of traffic, but real conversions. There are many types digital campaigns that can bring you ROI. If your media budget is not bringing you real sales, it is not successful.
CASE STUDY
A carefully crafted digital marketing strategy drives online sales while reducing overhead
A popular online reseller always had a significant budget for eCommerce PPC strategy as it was key to driving customers to their store. However, they hoped to get more profit from their digital marketing strategy.
Medium to enterprise eCommerce companies are faced with tremendous and ever-changing competition marketing online. Your competitors are smart, and like you, they're relentless about being on top. This makes eCommerce PPC tricky – not only because the market landscape is different from day to day, but also because it is far too easy to spend dollars inefficiently.
Enter PeytonDigital: Bringing qualified customers to you
PeytonDigital was brought in to evaluate the current ad campaign and site analytics, rebuild it with new innovative ideas, and lower CPA. The PPC campaign structure was split into disparate groups, including brand, product ads, and generic terms. Other innovative strategies were built to expand client brand engagement, including a targeted coupon lead acquisition campaign.
eCommerce PPC marketing strategy results
Immediately, areas of wasted spend were identified and blocked. This brought the CPA down and boosted overall sales. In addition, PeytonDigital pushed the spend just to the point of saturation on Google Ads, Facebook, Instagram, and Bing, plus expanded its success across different third party networks, search engines, and other digital marketing methods that were not previously considered.
Your eCommerce digital strategy using PeytonDigital
Complete digital agency solution
Expert analysis of current PPC and social media ad campaign
Optimize product pipelines (product ads, retargeting, etc)
Landing page design or consulting
Phone tracking
Analytics and revenue tracking
Contact us today to learn more about optimizing your eCommerce PPC strategy.